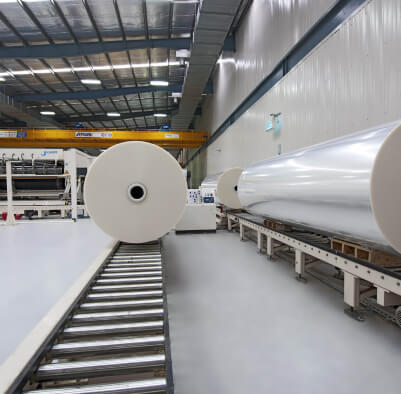 Chiripal Poly Films Limited
Chiripal Poly Films is a leading manufacturer of packaging solutions. It produces BOPP & BOPET films for printing, laminating, labeling, and PET resin chips. It started production operations in January 2012 by installing its first production line of BOPP films in Ahmedabad, India.
Currently, it has two manufacturing plants in Ahmedabad and Hyderabad. The Ahmedabad plant is equipped with two BOPP lines, one BOPET-line, a 2.5-meter off-line coater, and four metallizers. It also has a manufacturing unit of PET resin chips capable of producing bottle (pre-forms), textile, and film grade resin.
The Hyderabad plant has a 10, 4-meter BOPP line and one metallizer with a production capacity of 55000 MTPA, and aims to expand by installing a BOPET line. The objective is to increase production capacities up to 500,000 MTPA in the flexible packaging segment and 600,000 MTPA in the rigid packaging segment.
Chiripal has high-quality standards certifications in Quality Management Systems and food contact packaging. It is certified by AIB, BRC rated AA, ISO 9001, ISO 14001, ISO 50000, and OHSAS 18001.