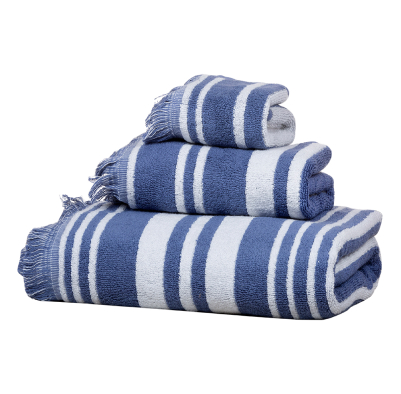 Nandan Terry Ltd
Nandan Terry Ltd is conquering the market gradually and aiming to make its mark firmly on international market. Progeny of Ahmedabad based Chiripal business conglomerate, Nandan Terry has evolved as one stop shop for Terry Towel products and has emerged as a quality manufacturer and exporter in quick time.
Chiripal Group's 50 years plus experience of running textile companies and having control over textile supply chains, the legacy is strongly continued by Mr. Ronak Chiripal, venturing into the terry towel segment. His drive and panache for latest technology urged Nandan Terry to adopt best modern technology for Terry towel manufacturing.
Located in western Indian state of Gujarat, Nandan Terry has got locational advantage of being nearest to ports cutting transit time of finished goods and being cotton growing region helps Nandan Terry to control raw material supplies. We are flexible in our approach, customer driven policies and product innovation.
Nandan Terry is vertically integrated unit from yarn spinning, processing, weaving, Situated in Dholi Spinning Park's 350-acre campus, stitching, packing at same location. Impeccable workmanship exhibited by highly trained, motivated 900 plus workforce to complete the process of towel making. Spinning capacity of 104 rotors, 20,160 spindles can produce daily 35 metric tonnes of high grade yarn from cotton fibers and blends to make quality towels.
At a glance
---
45 Million USD
Revenue in AY 2019-20
>
25 Million Pcs/Year
Capacity
>