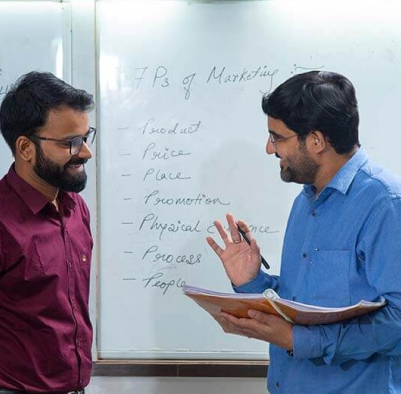 Shanti Business School
SBS was established in 2010 as a Corporate Citizenship Initiative of Rs. 10,000 Crores Chiripal Group.  Shanti Business School (SBS, Ahmedabad) has, within a very short period of its existence, firmly established itself as an Institute of distinction, attracting students from across the country to transform them into industry ready talent, which is the preferred choice of companies in all sectors.
SBS is an AICTE approved institute, offering 2 Years full-time PGDM and PGDM-Marketing courses to graduates who have the potential to succeed in an academically challenging and innovative environment. SBS has made itself a benchmark in management education with its modern, world-class institution of professional learning.
SBS, over a period of 10 years, has continuously benchmarked itself against outstanding National and International institutes of higher learning. Today Team SBS strives to set new parameters in creating proprietary systems and processes to develop and deliver knowledge in the field of business & management. We differentiate ourselves in every aspect, but the key focus is on content, delivery & relevance.
At a glance
---
20+
Multidisciplinary Electives
>
1500+
Students Enrolled
>