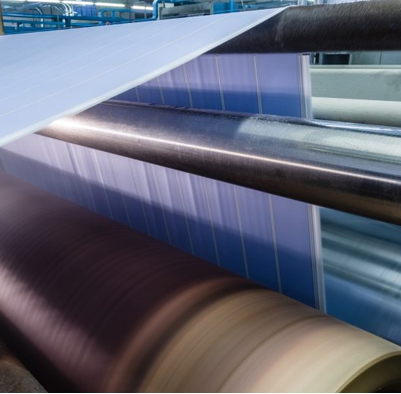 Vishal Fabrics Ltd
A leading processing house, engaged in textile fabrics processing and manufacturing with a wide product spectrum across categories for men, women and kids.
We at Vishal Fabrics Limited (VFL), stand for a denim revolution, that brings equality back to fashion, and change the market trend, forever. Driven by dreams, aspirations and desire to create a mark in the world, we started the company with a humble beginning a bit more than 35 years ago.
Vishal Fabrics Limited (VFL) is a reputed entity that is known for dyeing, printing and processing of denim, and other wide range of fabrics. The fabric composition consists of 100% cotton, cotton spandex, cotton-poly, cotton poly spandex, cotton modal, and cotton tencel. Along with that, we are a premier supplier of top quality stretch denim fabric which is very popular among people of all ages.
At a glance
---
Fabric composition consists of
100%
cotton
>
unit is equipped with
464
weaving looms
>
Has many certificates including
ISO 14001:2015
And many more..
>